This montage type painting was a closing gift from the contractor that did the restoration work for each building on the historic oceanfront estate and from the Realtor who sold the property.
Note the owners' cat on the lower right wall. Pets can always be included in the painting




---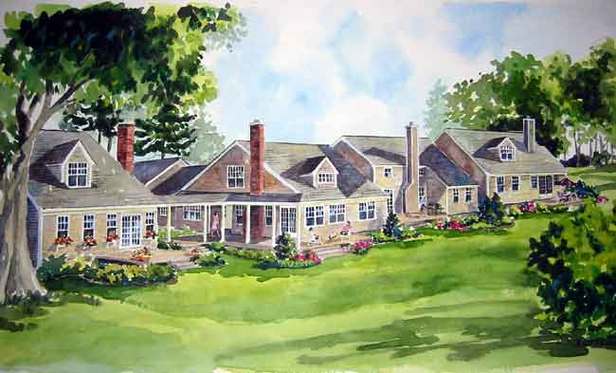 This painting was done for a promotional brochure for a new condominium development. The artwork was produced as a watercolor painting using only the architect's elevation and floor plans.


---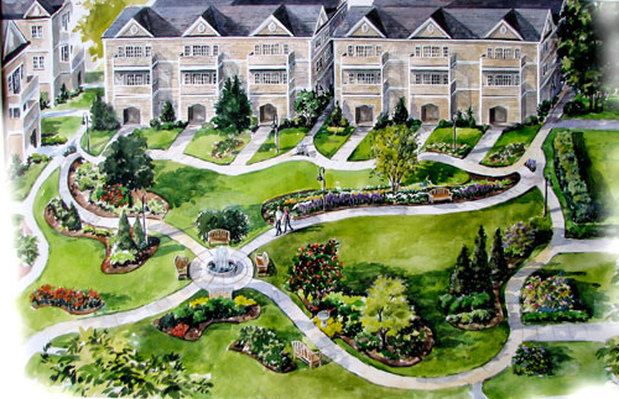 This painting was commissioned by a realtor who was listing a condo complex that was not completed at the time of the listing. The developer had future plans for a courtyard with extensive landscaping and wanted to show a bird's eye view of the completed project in a promotional brochure. The artwork was based totally on the landscape architect's plan (see below)



---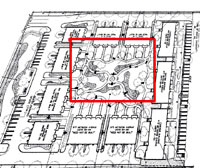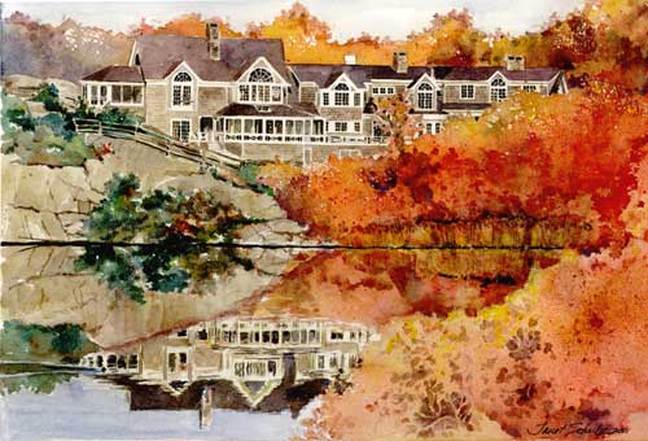 This artwork was used by a Realtor for a brochure to promote the sale of this gorgeous house in Newport, Rhode Island. At the closing, it was presented as a closing gift to the clients.


---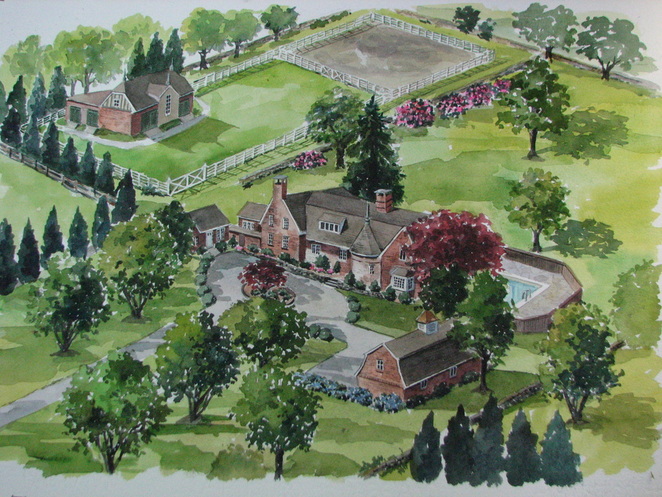 The realtor that ordered this painting wanted her customers to visualize what wonderful possibilities this property had to offer. I designed the landscaping with a barn /stable, horse corral and 4-car detached garage. The finished painting hung in the home's foyer for all prospective buyers to view. The property sold at asking price!
---