WHO IS JANET SCHULZ, FINE ARTIST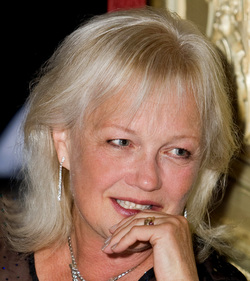 My goal is to capture the beauty and life of each house in a work of art that will be cherished by the recipient/collector and will stand the test of time; art that will become a family heirloom displayed for years to come. I have painted hundreds of homes for people since 1992 and each painting is as rewarding and exciting for me as the first one."
---
Janet Schulz is a celebrated artist, who for the past 21 years, has gained a widespread reputation for her watercolor house portraits, having painted the homes of people across the United States, and as far away as France, England, and Switzerland. She has also been commissioned by Historic and Preservation Societies to paint architectural portraits and scenes that have been reproduced as limited edition prints. Now, in recent years, in addition to painting architectural subjects for her clients, Janet has been commissioned to paint their boats, their beloved pets, their "special places" and memorable events. Janet has experience working for many architects, builders and contractors, interpreting architectural plans of homes built and unbuilt for their clients in original watercolor paintings.
Janet Schulz is originally from New Jersey, where she studied and completed a degree in Fine Arts Education. She worked in the commercial art field for many years as a graphic artist and designer, using various mediums in creating her paintings, including oils, pen and ink, acrylics and watercolor. Her work has appeared in national magazines and she has created the illustrations for two published children's books. Most recently, her watercolors were featured in Ferenc Mate's "The World's Best Sailboats II"
In 1980, she studied portrait painting in oils under Marion Hale Nelson and subsequently received commissions to paint portraits of adults and children. However, her real love has always been watercolor, which she returned to in 1990. She still enjoys working in oils and other mediums, but loves the fluidity and sensitivity of watercolor and works in watercolor almost exclusively today.
Recently she has expanded her artistic interests into human portraits again, capturing each person's personal fantasy in a beautiful painting done in watercolor or mixed media. For more information, go to
www.Aspire-Portraits.com